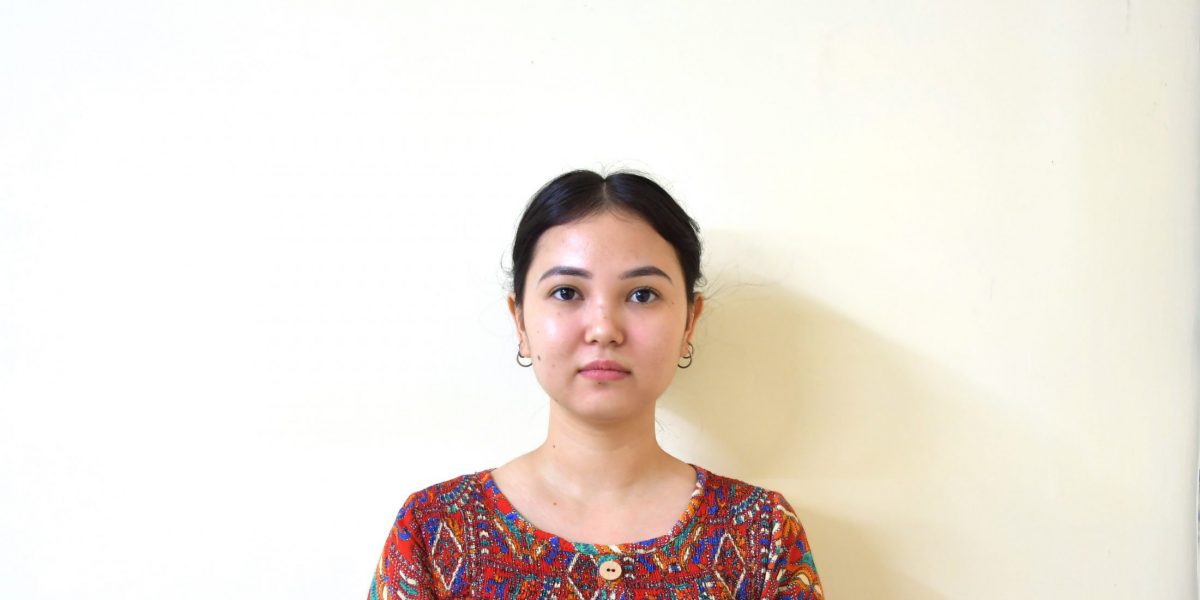 Nilab is a 21-year-old Afghan refugee staying in Delhi, India with her mother and two siblings since 2017. She has been very passionate about education and wanted to attend regular schooling but due to high fees and host community restrictions for refugees, she could not attend formal education. She completed her high school from the National Institute of Open School (NIOS) in 2020 in India.  After finishing her schooling with flying colors, she got enrolled in a 3-year course in Jesuit Worldwide Learning for her Bachelors in Sustainable Development. Nilab says, "I learned about JRS-JWL learning programs for Refugee Youths through our community groups which is breaking barriers to provide quality education to refugees worldwide." 
She emphasizes that life in Afghanistan was very monotonous for girls and there were very few opportunities whereas, in the host country through support of NGOs, she gained a few skills that make her feel productive at all times. She adds, "I was very shy and timid. I was never good at math. However, JRS gave me a chance to grow both academically and personally to a great extent." 
Oftentimes, her friends describe her as a "serious" one but she considers herself hardworking and has proved to be capable of taking on the family responsibilities along with her elder sister. "I am very grateful to JRS that after completing my under graduation, I was able to get a job with them in one of the Afghan centers as a teacher which is a big achievement for me as a refugee girl. I have improved my communication skills over time and even got better at Algebra." She mentions that her family is proud of her achievements in spite of all the challenges and restrictions. 
"Sometimes there is a feeling of lack of belongingness and fear of an uncertain future but I keep myself motivated to keep on going." She hopes that people are kinder to refugee communities around the world and wishes JRS continue its JWL program courses and similar interventions for the betterment of refugees. 
I was very shy and timid. I was never good at math. However, JRS gave me a chance to grow both academically and personally to a great extent.