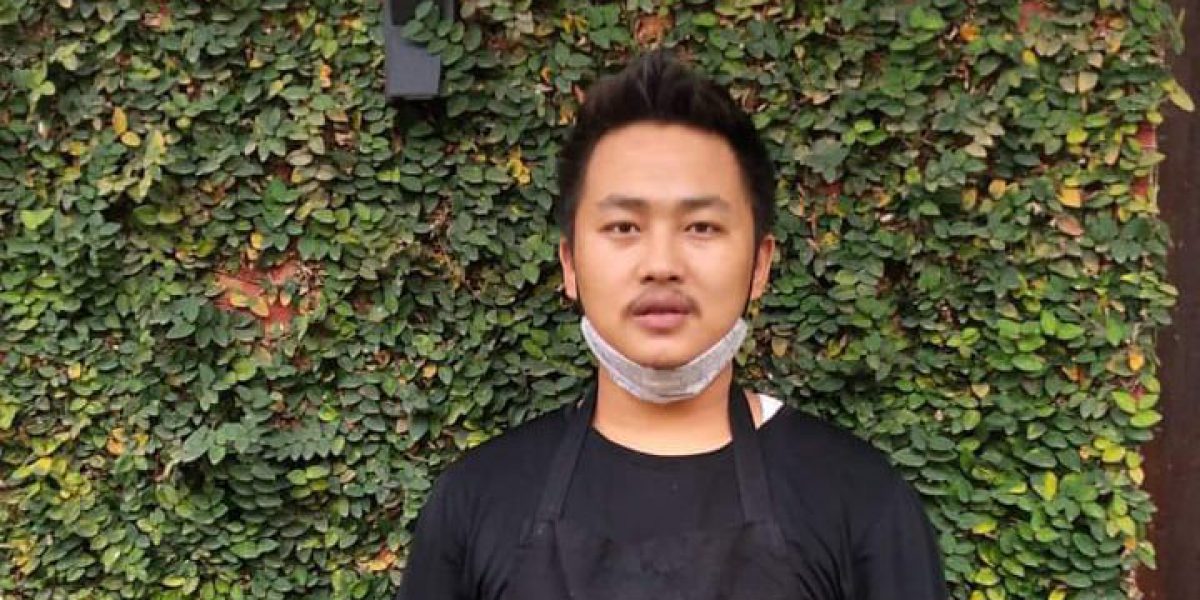 Olive* (21 years old), a young boy from the Chin community, sought refuge in India in March 2021 with five of his family members due to the unrest in Myanmar. He was pursuing Civil Engineering in Myanmar and wanted to serve his country as a Civil Engineer, but was forced to flee his country due to the instability, political insecurity, generalized violence, and conflict in Myanmar.
In India, as a refugee, he could not get any opportunity to continue his studies as he did not have his documents, and India's stand on the 1951 Refugee Convention of the United Nations on the Status of Refugees played its role.
He joined the JRS Cooking and Baking Course as part of the JRS Livelihood Programs in Delhi. Cooking is one of Olive's favorite hobbies, and he loves to cook. Olive says, "Most people in the Chin community know the basics of cooking since we all cook at home to help out our parents and siblings, but have never made or formally learned cooking." He says, "There is not enough budget to prepare different dishes every day to learn while struggling to manage the house rent, electricity, water bill, and food while the income is the lowest." He is very happy to be able to learn and get the training free of charge, as the fee for the Hospitality Institute is high, particularly for refugees or non-citizens.
All the JRS students were awarded certificates upon completion of the 6-month Cooking and Baking Course.
The cooking class at the JRS center not only helped Olive improve his skills, but it also allowed him to learn new continental cuisine and desserts as well as learn different ways to present the food. After completion of the course, some of the trainees started their own home-based small businesses, and some, like Olive, got jobs in the host country's restaurants. Currently, Olive is working as a cook in a big continental restaurant in Goa, which is known for authentic Burmese food.
He says, "I am using the best of my skills here." "I'm very grateful to JRS for providing the opportunity through which I can support my family and enjoy doing what I love."
I am using the best of my skills here. I'm very grateful to the JRS for providing the opportunity through which I am able to support my family and also enjoy doing what I love.
Olive* (21-year-old), a young boy from the Chin community