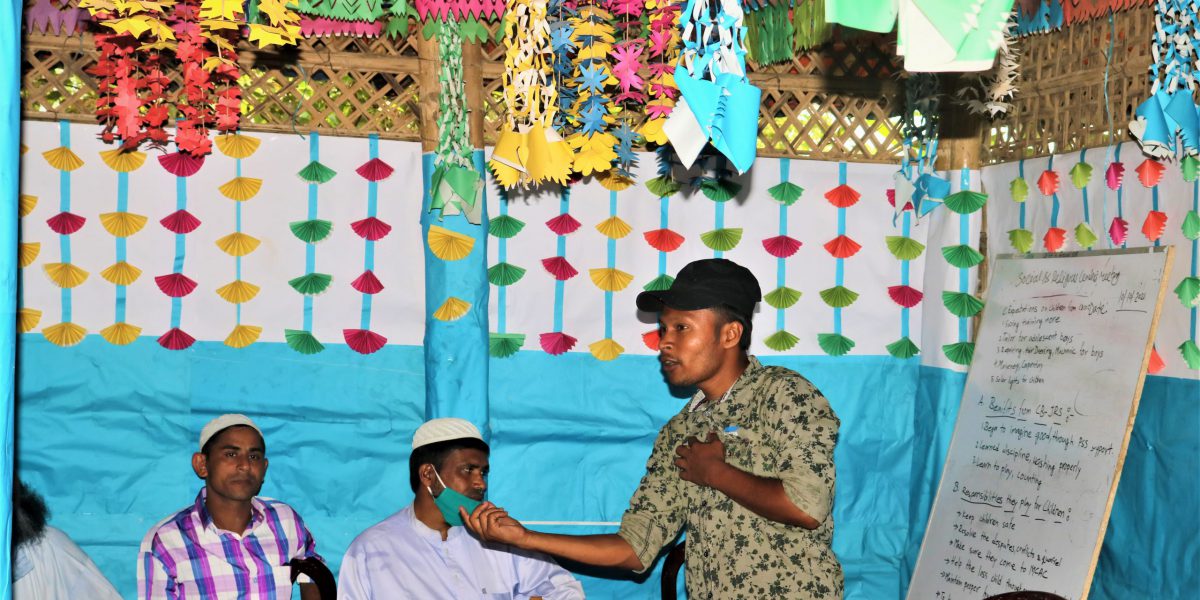 For JRS, advocacy means ensuring that refugees receive legal and humane treatment. This involves supporting refugees in their efforts to claim and exercise their rights, and lobbying governments and institutions for better and just responses to refugees and situations of forced displacement. JRS advocacy is also aimed at enhancing the public perception of refugees, countering xenophobia and indifference, and promoting integration and social cohesion.
Our advocacy takes place on many levels. In the field, our staff frequently advocate on behalf of individual refugees who require help in protecting their rights and dignity, or to meet basic needs such as shelter and food. We are also present at the country level, where we support changes in legislation or policy when called for, especially in areas such as immigration detention, work, health, and education rights. We advocate for the integration of refugees into national life, and urge the ending of all forms of discrimination and xenophobia.
Furthermore, JRS advocates at the regional level, the political, social and economic issues that affect them­ cross national borders. Regional advocacy staff monitor regional developments, and assist national offices with policy positions and advocacy opportunities.
Finally, JRS advocates at the international level. Our offices in Rome, Geneva, and Brussels present the concerns of the JRS network to governments and international humanitarian institutions that can improve conditions for refugees and enhance international cooperation in sharing responsibility for protecting them. These offices bring the information that JRS has from our closeness to refugee to the attention of state and international institutional parties.
JRS collaborates with the Migrants & Refugees Section of the Vatican. Headed by Pope Francis, it helps the Church to accompany refugees, those who are forced to migrate or become victims of human trafficking.
In South Asia, JRS advocacy programs assist Sri Lankan Tamil refugees by finding practical solutions to their protracted crisis by means of legal aid, interface meeting, awareness campaigns, documenting and research to help refugees make informed choices for their future. Collaborations with academic institutes like Loyola Institute of Social Science Training and Research (LISSTAR), Loyola Institute of Business administration (LIBA), etc., has helped in reinforcing the advocacy efforts at various levels, especially academic circles. The Advocacy programme has sensitized the Sri Lankan Tamil refugees on most recent social political development in India and Sri Lanka. It has shaped their perspective and empowered them to become decision makers for their own protection and welfare.