Stateless Yet Leading Their Community's Future
06 June 2023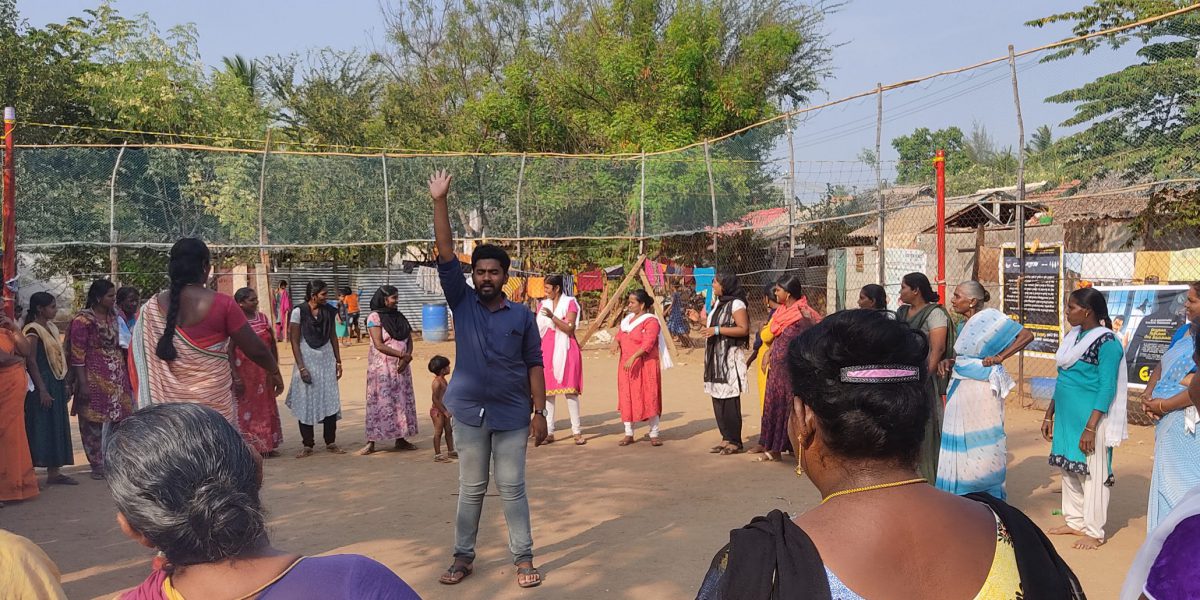 Bearing the weight of violence, separation and assault perpetuated during the Sri Lankan civil war, the Sri Lankan Tamil refugee women arrived in India where they were again caught in the unsettling life in Tamil Nadu camps. The adversities made them vulnerable in multiple ways, but they did not shy away from the burden of supporting their families while in exile; in fact, many of them continue to take more active roles than their male counterparts. As deemed necessary, JRS Tamil Nadu has been engaging with the women and young girls in Sri Lankan Tamil refugee camps for empowering them to overcome the war born traumas.
To honor the struggles of these unsung survivors, International Women's Day was commemorated by JRS in Tamil Nadu camps inviting participation from the members of women-centered JRS Income Generation Program, Reusable Sanitary-Pad Production project and the youth club and camp committee members. Talented women trainees of JRS programmes exhibited embroidered garments, wire bags, detergent, and disinfectants that they made after attending the skill trainings. The Reusable Sanitary-Pad Production project associates led awareness session on the benefits of reusable sanitary-pads motivating refugee women to use and promote the product among their peers. Through a webinar, JRS Tamil Nadu applauded the refugee women human rights activists for aiding their community's resilience while they seek durable settlement.
Thanks to our donors Misereor, Alboan, Rottenburg-Stuttgart Diocese, Catholic Diocese of Stockholm Sweden & Xavier Network for their support in making the refuge women to attempt toward their sustainability and self-reliance.
JRS women-centered programmes in camps have brought about positive transformation in the lives of refugee women who actively participate in community welfare services.
"In my observation, the women in camp are well capacitated and empowered in past five years to solve their life problems themselves. JRS noble accompaniment has given special attention to the vulnerable women and transformed their lives"
-Kanthasamy, Q branch officer, Thottanuthu camp
"I faced a lot financial and psychological challenges in pandemic. Skill training from JRS TN enhanced my tailoring skills and I am able to make income"
– Kavitha, Okkur camp, Tamil Nadu