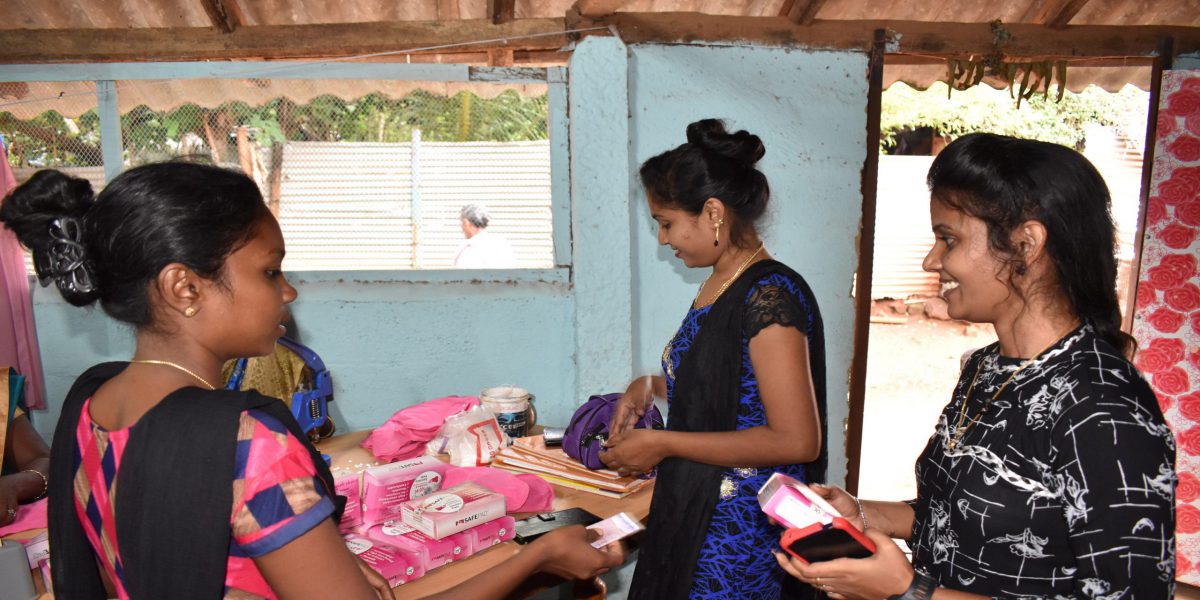 The Jesuit Refugee Service prioritizes innovative livelihood programs focused on self-reliance and sustainability. JRS strives to enable refugees to access employment through market informed post-secondary education, training and coaching.
In South Asia, despite the numbers and magnitude of needs, few States Parties to the 1951 Refugee Status Convention, leaves the refugee communities without refugee or citizenship rights. India and Bangladesh are among those countries which are among these non-signatory countries in the region.   Given the unaddressed challenges in sociocultural and economic assimilation, organized livelihood is highly limited and uncertain. Refugees in Delhi usually work in the unorganized sectors such as garment factories or at fast-food joints. The limited support received towards sustenance compels the refugee men and women to work in unorganized sector, facing numerous forms of exploitation.
JRS Livelihood programs with underprivileged Chin and Afghan refugees encourage self-reliance among them through marketable skill trainings. While the Chin refugees received Beautician, Cooking and Baking trainings at JRS Centre, the Afghan women got trained in tailoring and embroidery skill. Practical classes, skill evaluation and value addition training sessions on basics of entrepreneurship were conducted to safeguard the market feasibility of the skill trainings. Technical guidance to aspiring women trainees has enabled them to take internship opportunities and even launch their start-ups.
Out of 59,573 refugees in camps of Tamil Nadu, 51% are females including vulnerable dropout, widow, separated, abuse-victim and destitute women. Lack of access to employment for refugees in organized sector has resulted in underemployment or unemployment of qualified Sri Lankan Tamil refugees, compelling them to be employed as daily wage labourer in hazardous environment. The women lack skills to even get employed in the unorganized sector, as they need to contribute to income in the family to facilitate self-reliance of the family.
JRS Livelihood program in Tamil Nadu focuses on providing refugee girls and women with marketable skills that enhances their potential to access employment opportunities or pursue relatable vocational education. The Income Generation Programs, development and management of Self-Help Groups and camp-based skill trainings are components of JRS livelihood programs with focus on local market requirement.
JRS strives to promote a global livelihoods strategy that contributes to economic opportunities and skills development for forcibly displaced people, while enhancing its own institutional capacity and expertise in livelihoods innovation.
Programme Stories