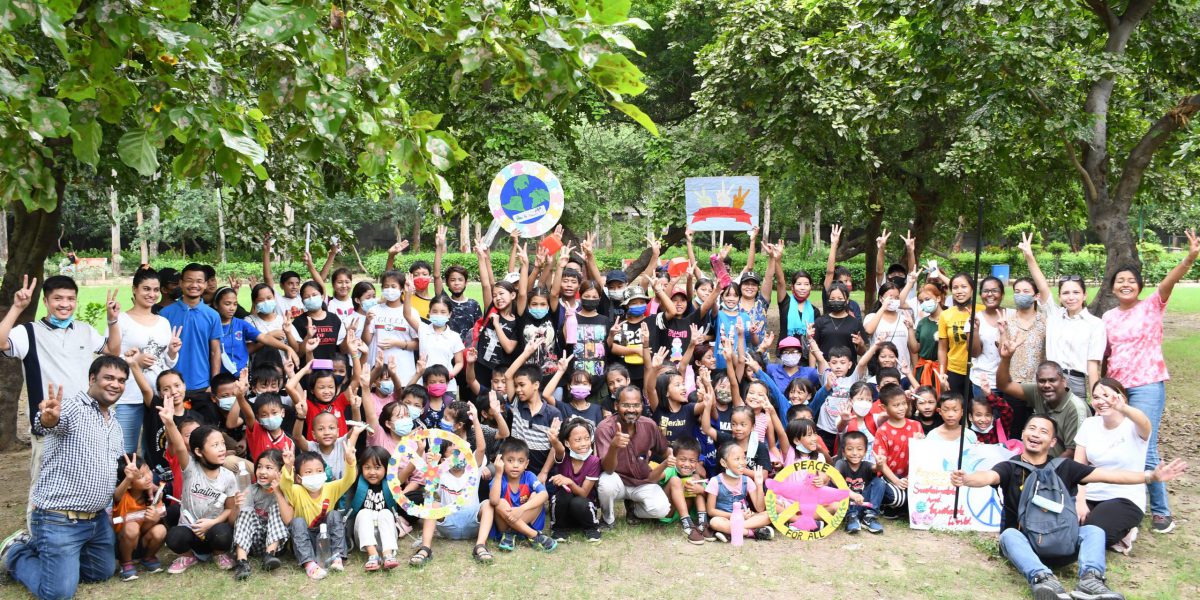 Prompted by urgent global realities and by needs perceived among refugees and host communities, JRS has chosen reconciliation as one of the four goals of its Strategic Framework.
JRS articulates reconciliation as a journey to "create right relationships" among the refugees we serve, between refugees and host communities, and among our own teams around the world. Such reconciliation is rooted in justice and sought in dialogue among diverse religions, cultures, and groups.
The prolonged ethnic and armed violence, forced & protracted displacement, discrimination, Sexual & Gender Based Violence (SGBV) and the dehumanizing environment in the congested urban localities of Delhi are the conditions which are part of Urban Refugee life. The children and women of the refugee communities, are the most vulnerable group among the refugees as their movements remain restricted and socialization curtailed. The cultural and linguistic differences, physical appearance, and lack of structural support result in exploitation at the hand of the host community at various levels.
The monthly peace sessions initiated by JRS in 2019, served the vulnerable Chin and Afghan children, youth and women through art therapies. The sessions conducted consisted of lessons on reconciliation against the backdrop of refugees' past and present harsh realities. The peace program has further built resilience, provided safe spaces and a social support network to the refugees living in an unfavorable social condition.
In Tamil Nadu, the Peace and Reconciliation program has encouraged inner healing, compassion, critical thinking and healthy inter-personal relationship through awareness of non-violent conflict resolution, human rights and gender justice practices for a dignified way of living.  The program encompassed 7,190 refugee children, youth, teachers and community members from the camps through peace sessions and activities.
Jesuit Refugee Service (JRS) recognizes reconciliation as the end goal of its endeavors, not only for the sake of building "right relationships" but also as the cornerstone of lasting change and sustainable development. Thus, the vision of JRS goes far beyond strengthening academic learning and capacity building to empowering youth to take on leadership roles as agents of peace and transformation.
Programme Stories