Call for accompanying the Rohingya refugees affected by fire in the Cox's Bazar refugee camp-Bangladesh.
06 December 2023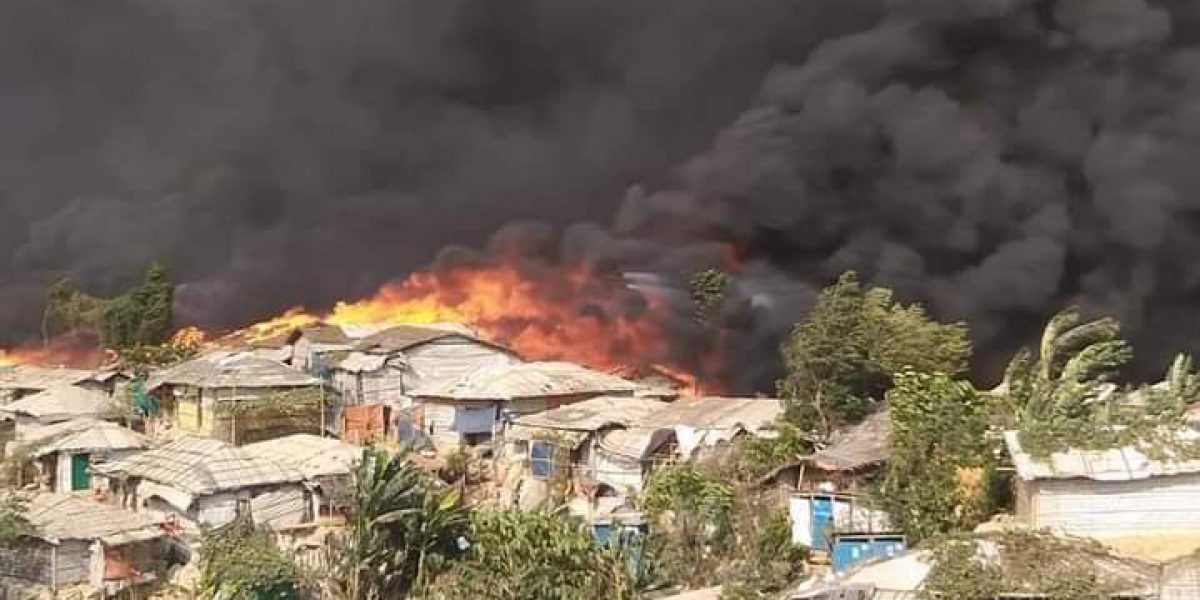 The Refugees who were coming back to a better life were once again struck by trauma and tragedy. The fire raged through four camps in the Cox's Bazar, worlds' largest refugee camp on 22 March is subsiding and the lose of lives and damage to property is emerging. Tragically, reports from the camps indicate that at least 15 people are said to have lost their lives in the fire and more than 560 others have been injured, around 400 people are missing, according to UNHCR.
Caritas Bangladesh/Jesuit Refugee Service (JRS) staff and volunteers are actively engaged in the emergency response and has currently taken several steps as well as effective communication with all sectors with a view to response immediately ensuring proper information and assistance materials. All field staffs were immediately instructed to ensure their safety. Three Emergency Response Teams (ERT)leaded by Caritas Bangladesh are set up at camp level who will be ready to provide any kind of emergency support including Rapid Assessment, Joint Needs Assessment, distribution etc. to the people affected by the incident and coordinate with CiC office and site management agencies for an effective response.
Camps at Cox's Bazar currently shelter over 870,000 Rohingya refugees. The vast majority, some 720,000, arrived in 2017, fleeing violence in Myanmar's Rakhine state. JRS began working with Caritas Bangladesh from 26th November 2017 to set up and manage Child Friendly Spaces (CFS) in Cox's Bazar primarily focusing on children in 11 CFS (Child friendly space) centers. These spaces provide Rohingya children with a safe haven where they can acquire informal education and psychosocial support. To upscale activities to a larger group, CFS has been upgraded into Multi-Purpose Child and Adolescent centers (MCAC)since May 2020.The project is at the service of 2,596 Rohingya Children (including differently abled children), 356 adolescents, 360 lactating and 865 expecting mothers' of 2195 families.
The impact of the lethal and destructive blaze will only intensify the critical needs of the outstretched resources. Jesuit Refugee Service South Asia along with Caritas Bangladesh call for solidarity and accompaniment for the refugees affected during this time of emergency.