Unleashing creativity to build better tomorrow among Rohingya Kids and Adolescents
06 December 2023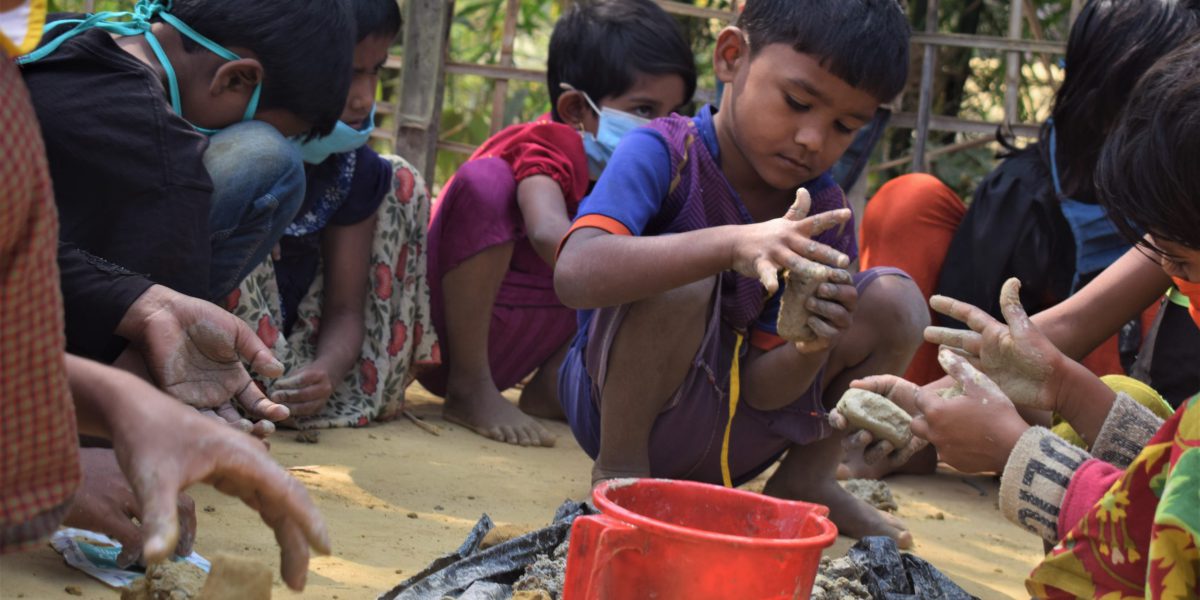 Multipurpose Child and Adolescent centers (MCAC) in Bangladesh focus on engaging with children and adolescents through activities with innovative methods that are designed specifically to address and interact with them. The Early Childhood Development (ECD) sessions at MCACs focus on holistic development of Rohingya children concentrating on their imagination, creativity, boldness, physical and mental development. The children participate in various learning and recreational sessions. Essence of Learning (EoL) method has been introduced to provide meaningful and impactful development of children.
Eleven centers have been beautifully decorated with items that are handmade, paper decorations / of fruits, flowers, fish and animals. These decorative items are handiworks of children during their activity hours.  The names of these items are written in English and Myanmarese so that children are able learn and get quickly familiarized with all the items that they prepare during the sessions.  Audiovisual medium is used by facilitators to teach the children, which helps to grab their attention.
Through this, children also learn how to upcycle waste materials and be creative using materials like bottle caps, waste bamboo pieces, old newspapers etc. The children use them for building models, playing, counting and other activities. Along with that children are also provided with clay to make various molds and models using their imagination and ideas. By using the power of imagination and insight, children are able to make wonderful gift cards. They are also interested to make clothing out of newspaper.
Under the MCAC project, recreational activities are also held for children where they perform drama, songs, and dance to build their confidence. The method of creative learning always encourages children to learn more and enhance their knowledge, something that we aim to follow closely during the engagement with our children and adolescents at MCACs.