Ripple effects of MCAC in Cox's Bazar
07 June 2023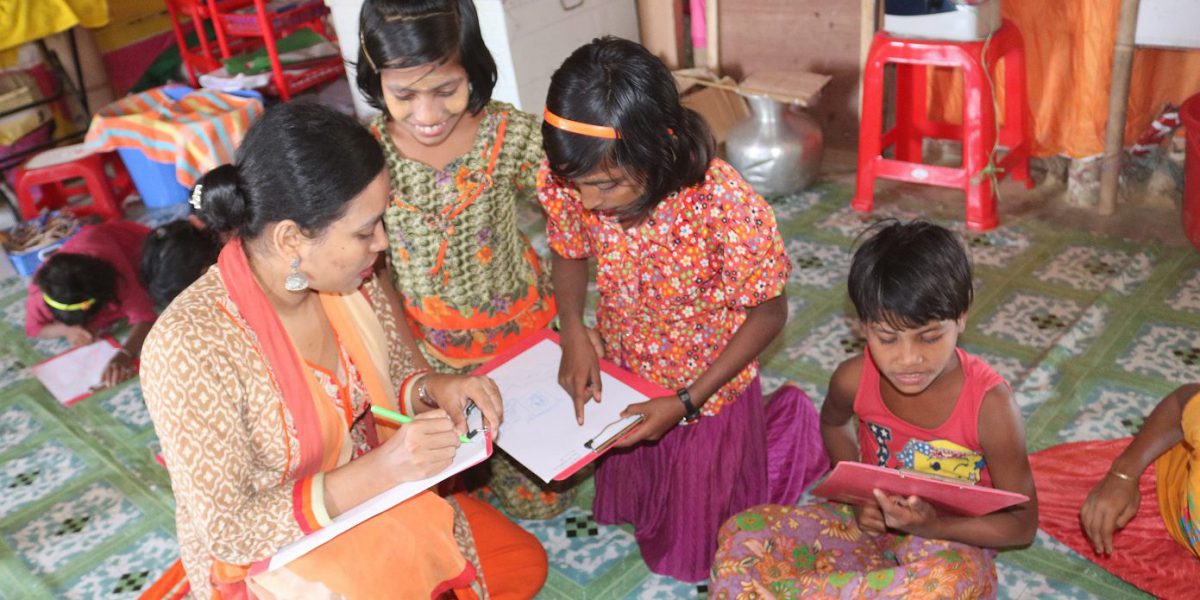 JRS's initiatives have been quite successful in terms of equipping the refugee communities across its operational areas. However, the projects also have proved to be inspiring and have motivated one to carry it forward, the vision being spread with action by those who engage with it.
The story of Muhammad Rafique from the Rohingya community engaged with JRS/ Caritas in Bangladesh is one of the stories where we get to know about the far-reaching impact that our Multipurpose Child and Adolescent center project and Essence of Learning method has had.
"My name is Muhammad Rafique from Rohingya community. I am 22 years old. I completed my Class 10th from High School of Buthidaung Township in Maungdaw District, Myanmar. I live in Balukhali, Camp, Cox's Bazar, Bangladesh. I worked as a Community Nutrition Volunteer in Rohingya camps for a year before joining JRS/ Caritas as a Case Management Volunteer. I have seen how passionately my Rohingya brothers and sisters are taught by JRS/Caritas facilitators. With the inspiration from Multipurpose Child and Adolescent centers (MCAC) teaching session, I have started to teach my own people during the pandemic. I believe education is power and without education there is no bright future. I have started a learning center in the camp, which is recognized and aided now by UNICEF, Cox's Bazar. After my work in the MCAC center, I provide education to the children up to Grade 8. So far 21 youth students from my education center are serving as volunteers in different NGOs. I really feel encouraged when our Rohingya children and youth ask various questions while teaching."
Muhammad's account illustrates the impact of MCAC project to us, where he was not only inspired by it but also took the initiative to carry it forward among his community members, thereby signifying the far-reaching impact that the project has had. The project also made Muhammad realize the importance of education in an impactful manner as well as made him spread the flame of the importance of education among his community members during a very significant time such as that of the COVID-19 pandemic.
The project has not only inspired many like Muhammad Rafique to work for education for all but is able to inspire many of his community members to learn and contribute in the field of education.
The testimony says a lot about the importance of formal education for this community. Within the community is a generation that is growing up in camps without formal education, a generation that hardly has access to higher education as well.