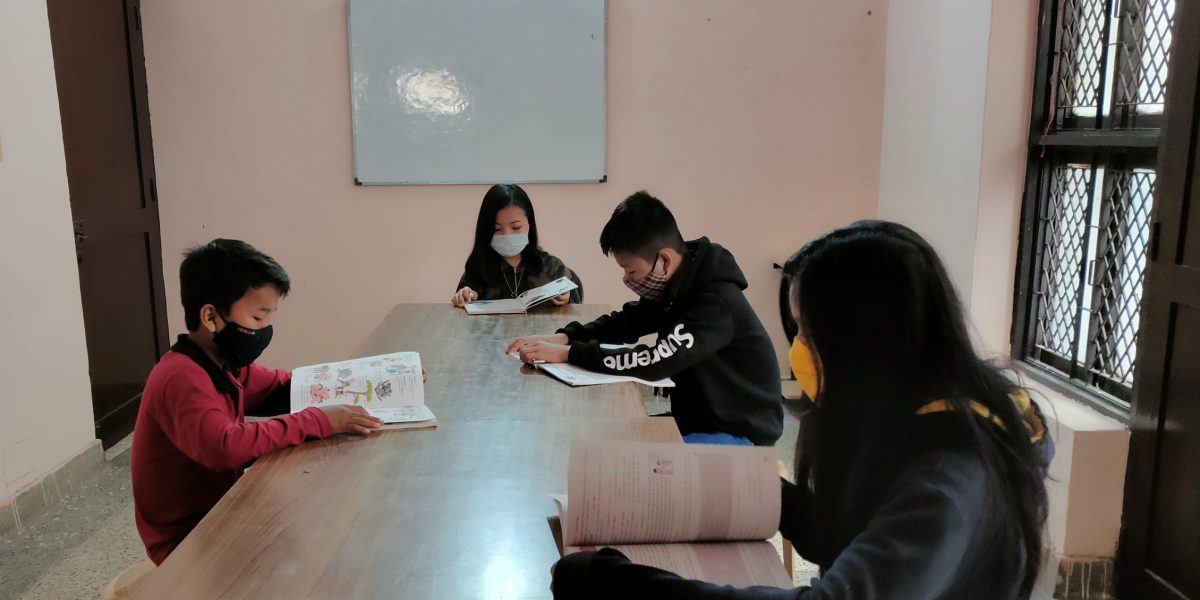 Urban Refugee Project of JRS in New Delhi works on networking and collaborating not only with NGOs that support the cause of refugees but also with stakeholders, institutions, and NGOs with a shared mission of ensuring that all children have access to education, a decent living, and a fair life. At the beginning of the lockdown, JRS, New Delhi collaborated with 'Books for All' initiative by Guzarish, an NGO based out of New Delhi, to help bridge the educational gaps of refugee children.
After identifying the challenges faced by the children to get access to online learning, the team from Guzarish came forward to help meet the needs of the students engaged with JRS by helping procure books through donations and from the market.
Through this collaboration JRS was able to start the Remote Learning program and open a library corner at the Chin Educational Centre which provides a space for children to learn and develop their skills.
The collaboration with Guzarish was overwhelming. Now, together JRS and Guzarish aim to create a world where children and the youth can get access to quality books, novels, e-books, and additional learning material.
This collaboration has brought hope to the children and a culture of positive learning. Children are taught to develop a mind of their own and through the flexible curriculum, curiosity is promoted. Through reading, the children are freed from the shackles of mental blocks and are able to allow their imagination to run its course.
Ms. Serena Langstieh, Project Director, Urban Refugee Project shares that the collaboration with the NGO Guzarish is the beginning of a journey of empowering refugee children through books.
"The library corner has opened me to the world of books and inspired me to continue reading and learning"

– Abigail, student.