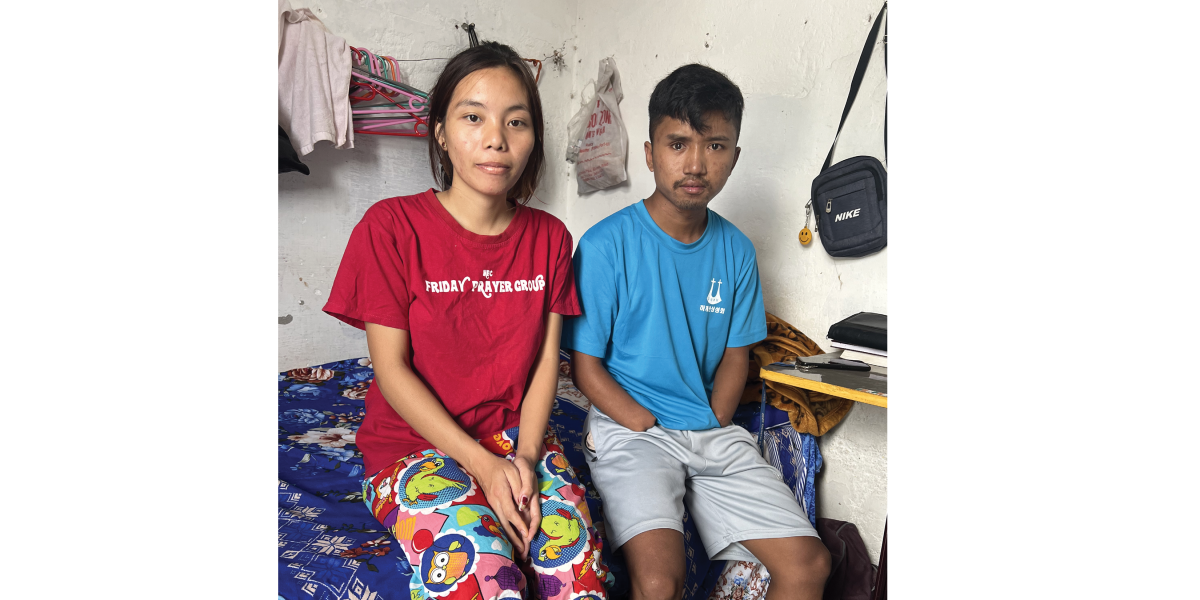 Zawthing, 23 lost both his hands and his right eye to an explosive during the military conflict on the Myanmar-Mizoram border in December 2021. Soon after, he was rushed to the nearest hospital in Aizwal and finally arrived in Delhi in January 2022 to amputee his hands.
Due to security concerns, he couldn't go back to Myanmar to his family. Since he lost both his hands, it became very difficult for him to execute daily life chores by himself. To provide him with emotional and physical support, Tin May-Si, 19, his long-time love married him in May 2022. However, they are barely surviving and rely upon the financial assistance they could receive from their relatives and well-wishers. Zawthing's wife can stitch basic clothes but does not have any income as such.
He feels proud that he fought bravely for his community and has no regrets whatsoever but as a human being, it has become very challenging for him not to be able to use his hands to work and be totally dependent on his primary caregiver, i.e., his wife. That's the only thing that makes him sad.
Despite all the odds, he has not lost his hope and aspires to learn Computers someday at the JRS Centre. They both still haven't received their Refugee Cards from the UNHCR but do hold Temporary Cards and hope that someday things will get better soon.
I feel proud that I fought bravely for my motherland and have no regrets.