Refugee women making environment friendly reusable sanitary pads
06 June 2023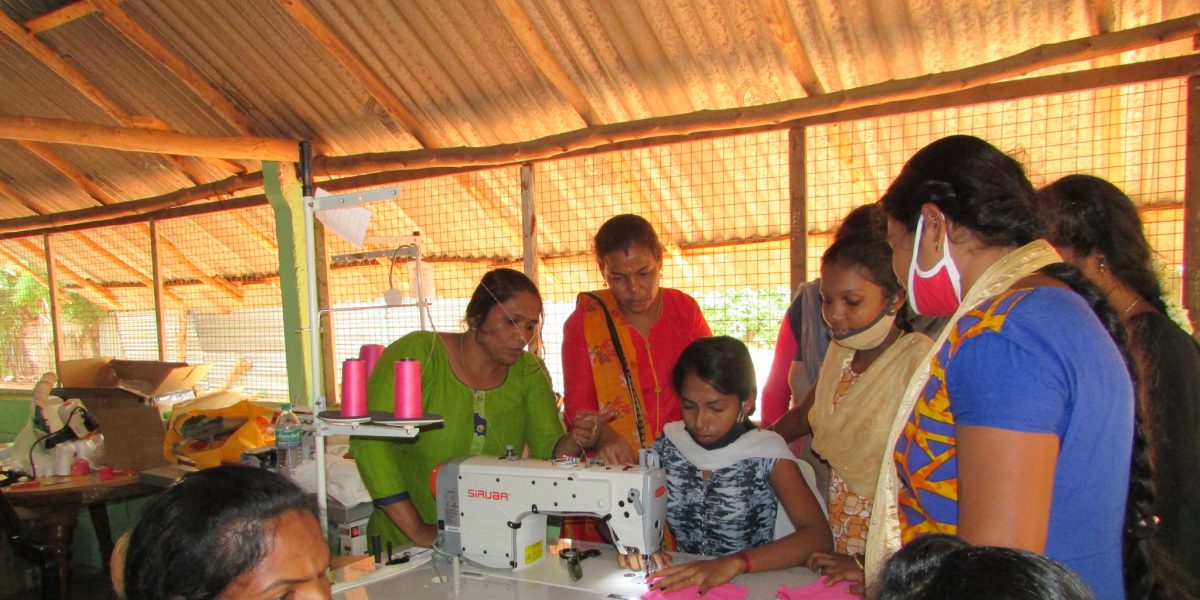 Jesuit Refugee Service, Tamil Nadu initiated a new project in view of promoting economic empowerment of vulnerable women refugees through social entrepreneurship and ensuring menstrual hygiene among women and a safe environment in the 106 refugee camps in Tamil Nadu. 40 women from the Self-Help Groups (SHG) in three refugee camps in Tamil Nadu were trained in production of safe, reusable cotton sanitary pads.
A team of three trainers Mrs Neelavathi Sakthi, Ms Sathiya and Mr Sivasakthivel from Kanishka Garments, an enterprise based in in Dindigul facilitated the training.
It was an intensive and hands-on training programme covering the different aspects of establishing an entrepreneurial venture like feasibility and the sustainability of the project, along with technical trainings like operation and maintenance of the machines, drawing patterns and design, stitching, over-locking and trimming, quality check and packaging, marketing and sales, maintenance of stock register, ledger maintenance etc.
As the result of the three-day training, 40 refugee women have acquired the requisite knowledge, skills, and confidence to make the project successful and sustainable.
"Now I am deeply aware that the reusable sanitary pads are economical and environment-friendly and hygienic. I will produce such pads and popularise them among my peers and among my relatives in other refugee camps."
                                                                                                                         – Priyatharsini, Trainee

"The women are remarkably smart and talented. I am incredibly happy to team up with JRS in serving these women to be self reliant and sustainable"
                                                                                                                          -Neelavathi Sakthi, facilitator